How To Draw A Pig – The Details Instructions.
Pig is a familiar animal for everyone, a character with a cute funny face that is loved by children. So through learning to draw pigs children will have the opportunity to learn about this animal.In addition, pic is an animal that provides us with daily food, but you should not use too much pork, it will cause obesity.
Today, you will learn how to draw a pig with six step. We will give the details of the instruction. You will use pencil, paper, and colors to realize your mission and get a perfect picture. If you love this nervous little Pig, then learning how to draw pigshould be lots of fun for you to do! This is the tutorial to be on if you would like to do that, as we will walk you through all the steps you need to know.

How To Draw Pig – Let's Get Started!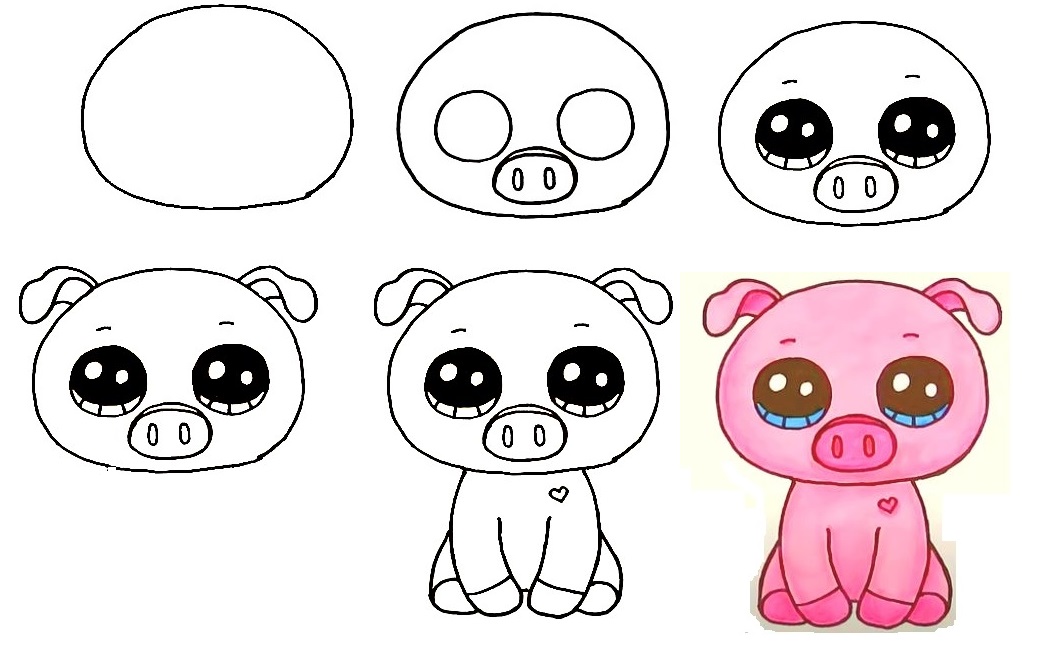 With six-step, you will go to step by step in our instruction. You keep careful and patient and get the complete pig picture. Learning to draw and color is an exciting and helpful entertainment channel. It will help your mind relax, and you will balance your work and leisure time.

Step 1 – Draw The Head Outline For Pig.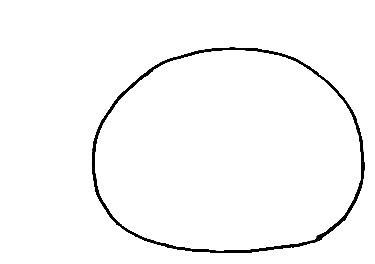 It is straightforward in this step. You just draw an oval to make a Head outline for a pig. Try your best to replicate the shape of his head as we show it in our reference picture and go to step 2.

Step 2 – Draw The Face Outline For Pig.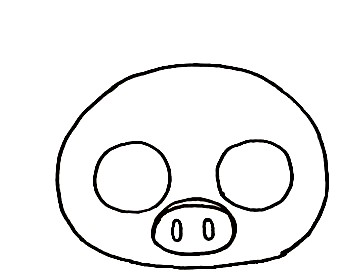 In this step, you will draw face details for the Pig. Now, you will draw two ovals for two eyes. Then you will continue drawing noses for Pig before you move on to step 3 of the guide. Please finish off all to move on to the next part!

Step 3 – Add Face Details For Pig.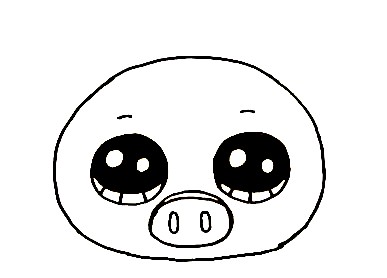 Now, you will continue with this guide on how to draw Pig, and we shall be adding his eyebrow in this part. You must use black to highlight the eyes and draw small circles for the Pig's nose. You can also add two curved lines near the top of his face, and these will be his eyebrows.

Step 4 – Draw Pig's Ears.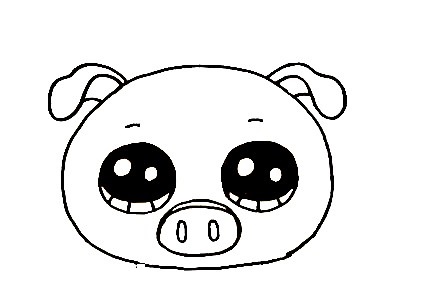 Right now, you will be adding his ears onto his head. Each ear will have a long base and then will end in a sharper tip. It is not difficult in this step, you can observe our picture and follow it.

Step 5- Finish Off Your Drawing Mission.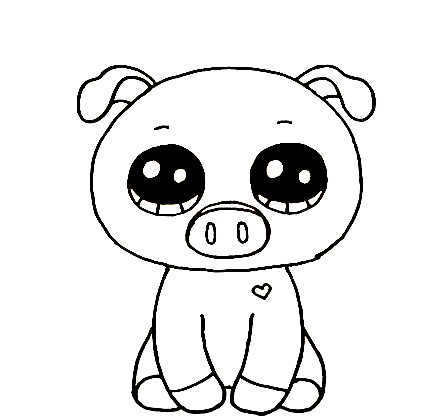 Now, you will finish off all your drawing mission here. You will draw his body and arms. You will be adding a body and a pair of arms to the little Pig.

His body will be drawn with a curved line to show it extending backward. Then you will add his legs in this part too. That's all there is to it, so when you're ready we can then move on to the next part!

Step 6 – Add Some Colors For Pig.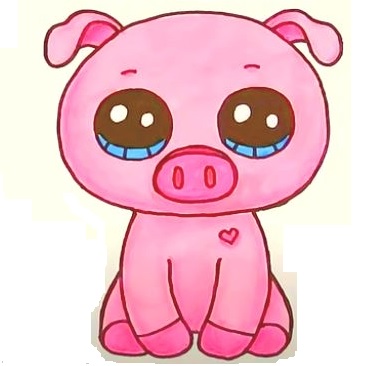 Now, you can choose any color for your Pig. We take pink for this cute Pig. Once you choose which colors you would like to use, you can also have some fun choosing the art mediums. So, you complete a nice pig with your hobby.
You can go to Pig Coloring Pages on our site to practice drawing and coloring because we have many Pig Coloring Pages for you.