How To Draw LDShadowLady Chibi – The Details Instructions
Chibi is a character that comes from Japan, from anime and manga to the popular kawaii style. This is a cute character and is loved by every kid. Chibi characters can look fantastic and attractive simultaneously, which is probably why it's become so popular worldwide! Today, we instruct drawing Chibi for you. You can follow our image and go to step by step and finish the task with a perfect Chibi character.

How To Draw LDShadowLady Chibi – Let's Get Started!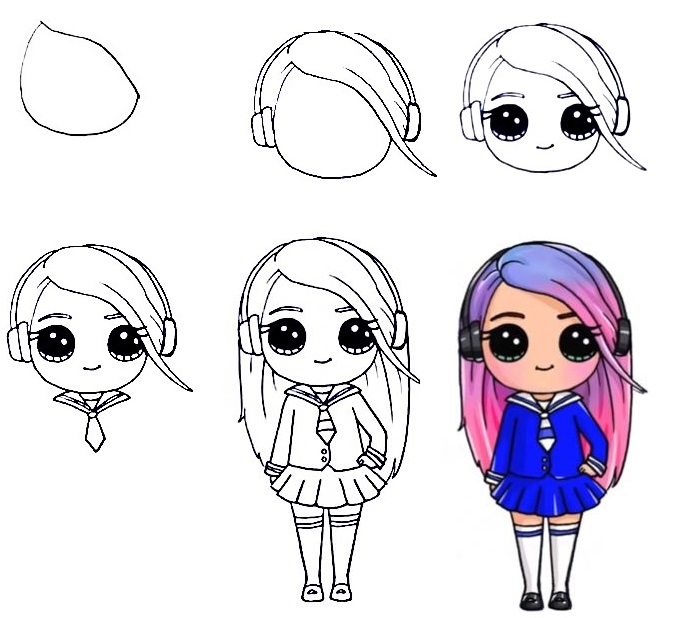 With LDShadowLady Chibi, you have six steps to finish. We have to illustrate images in each stage to help you realize your task. Please go to step one by one. You can complete your job efficiently. Please prepare some necessary things such as a pencil, pen, colors,…Our advice to you is to use a pencil to draw. You will quickly erase the excess brushstrokes.
Step 1 – Draw The Face Outline For LDShadowLady Chibi.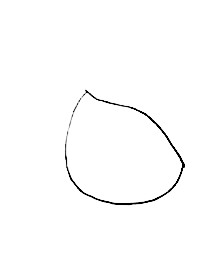 In this step, you draw the face outline for LDShadowLady Chibi, and it almost looks like an oval. Would you mind looking at our image and following us? It is not difficult for you. Please use your pencil to draw, and you can try some times.
Step 2 – Draw Hairs And Ears For LDShadowLady Chibi.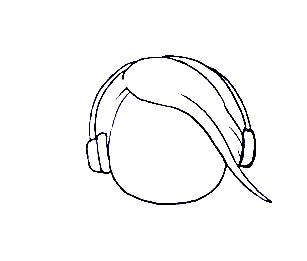 You see that hairs and ears of LDShadowLady Chibi appear, so your task in this step is to draw them. It is not simple but not too difficult for you here. Please be patient and follow us. You won't have to worry much if you draw it wrong, erase it, and redo it.

Step 3 – Draw Eyes, Mouth, And Eyebrow For LDShadowLady Chibi.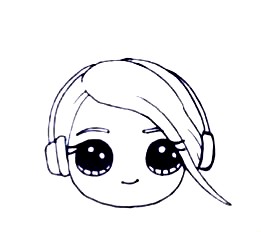 It would help if you continued to draw eyes, mouth, and eyebrows for LDShadowLady Chibi. You can follow our image. It's simple. Be patient. You won't have any difficulty in this step. You will draw two dots for the eyes; then, you will draw a drop for the mouth. Then, you draw 2 long lines above the eyes, which are the eyebrows for your character.

Step 4 – Draw Collar For LDShadowLady Chibi.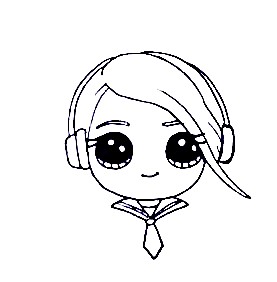 You will draw a collar for LDShadowLady Chibi in this step. Would you please observe and use your pencil to remove it? It is straightforward for you. You will pull an excellent collar for this Chibi.

Step 5 – Complete Your Drawing Task.



Your mission in this step is quite a lot. You must draw her hair longer, and then you will remove hands, legs, dress ad everything to finish your drawing task here. Please realize your mission one by one. It's not that simple. Let's do it sequentially.

Step 6 – Color LDShadowLady Chibi.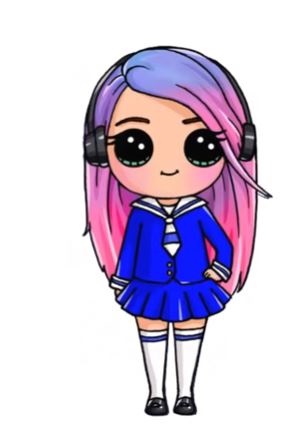 You will choose the suitable colors and make coloring for LDShadowLady Chibi. Here it is simple, and you can choose any colors you like for her hair, dress, shoes, socks,..We take a blue for the dress, light pink for hair, black for shoes, white for socks,… but you can choose colors as your hobby. There are no rules for selecting a color for LDShadow Chibi so choose your favorite blood.

Please read How To Draw to learn drawing more coloring pages.