How To Draw Doraemon – The Details Instructions
Doraemon or formerly known as Doraemon, is the main character in the manga series of the same name by artist Fujiko F. Fujio. In the story set in the 20th century, Doraemon is a robot cat of the future run by the Matsushita factory – a factory specializing in producing robots initially intended to take care of children. Originally, the cat was owned by the boy Sewashi, a descendant of many generations of Nobita. Still, later Sewashi sent it back to his grandfather Nobita to improve his grandfather's life because Nobita is a clumsy, clumsy person. Returning home, there were always difficulties in life that led to future generations of children living in poverty, including Sewashi. Doraemon has a small bag in front of his stomach that contains a lot of valuable treasures of the future, which is why Nobita often borrows him.
You know that in the manga, Doraemon is drawn with a round shape like a ball, and so is his hand (Nobita took advantage of this weakness so that he often lost at rock-paper-scissors due to only having fists). . His whole body is blue, except for the front of his chest, where the magic bag is worn, and the face is white. Doraemon's figure is drawn with a small head but a large body in the first few volumes. But then Doraemon became more balanced. Doraemon has a mouth so vast that he can swallow a large pot.

How To Draw Doraemon– Let's Get Started!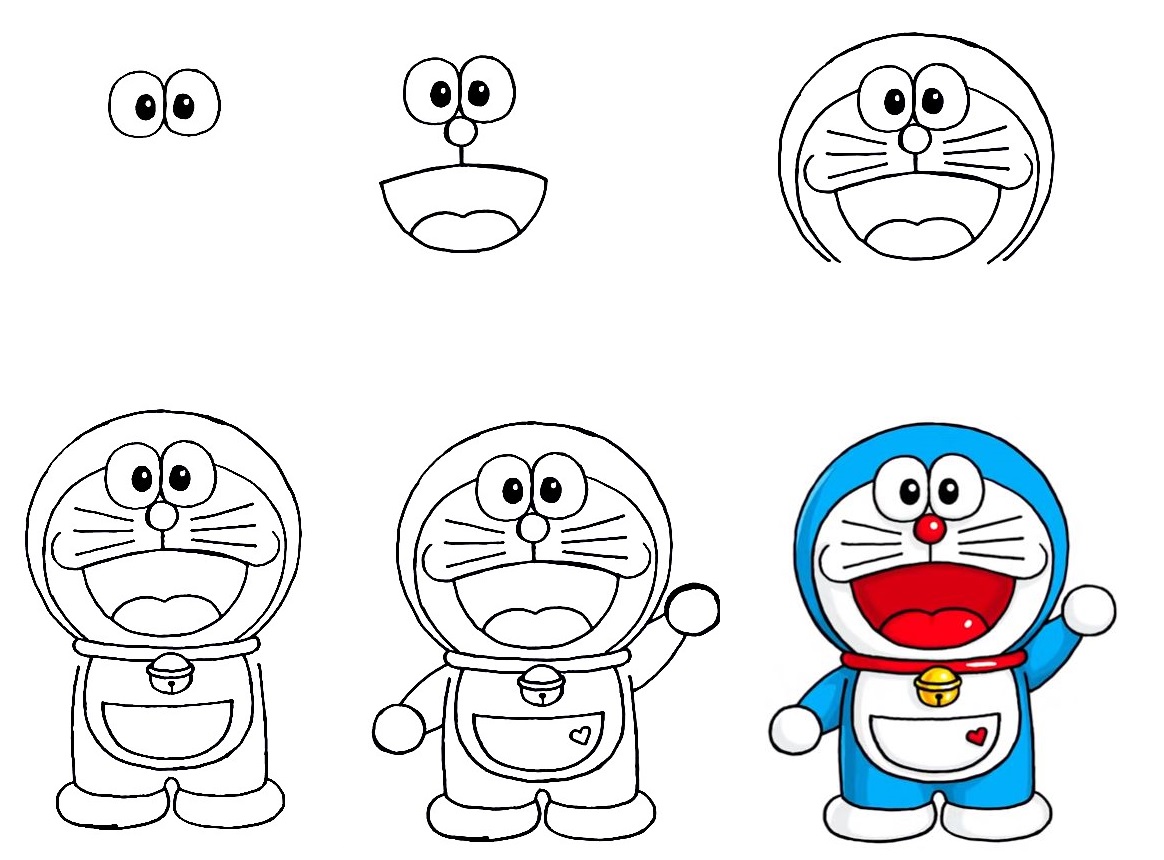 Here, you will learn how to draw Doraemon in six steps. You will follow our instruction and our picture. In each stage, we have the illustration image. You will prepare paper, pencil, color before drawing.
Step 1 – Draw Doraemon Eyes.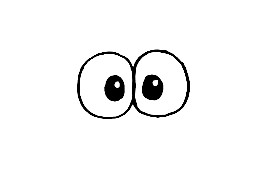 You will start to draw eyes for Doraemon for this step. It is simple in this step. You will draw two dots. You draw two circles close behind, fill in black the pupil that is Doraemon's eyes.
Step 2 – Draw Noses And Mouth For Doraemon.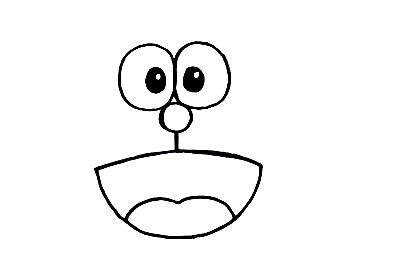 You will draw a curved line to draw Doraemon's mouth. Then you will continue to draw noses for him. This step is a bit complicated and requires a bit of your drawing ability
Step 3 – Finish Off Doraemon's Face.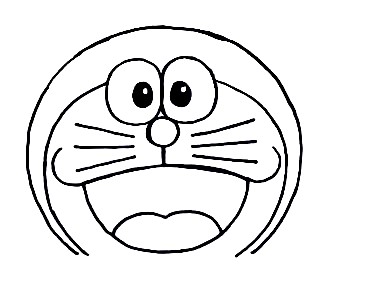 You will finish all details for Doraemon's face in this step. So, you must draw a few lines on the face. You draw long beards for Doraemon to create a cute face for this character. You have to be patient in this step, don't hesitate if you make a mistake, you can erase it and redraw it
Step 4 – Draw Body And Legs For Doraemon.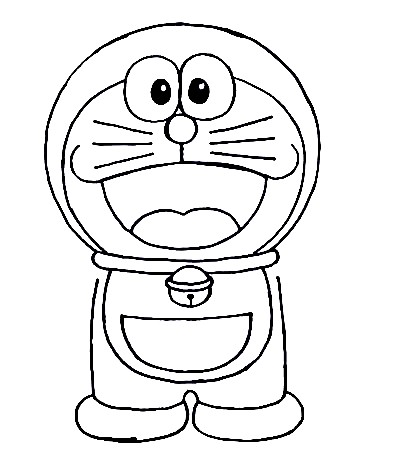 Draw 2 curved lines on the left and right sides of the body. Then you draw 2 legs for Doraemon. In this step, you will add some details for his belly to make your character come alive. Please remember Doraemon always has a bell before it comes out, you have to draw him a pretty bell.
Step 5 – Draw Arms Some Decorations Details For Doraemon.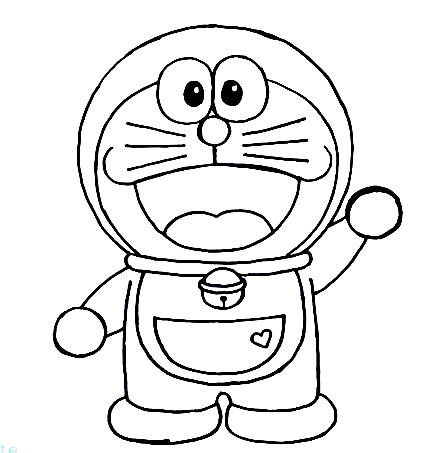 Now, you will finish off your drawing here with some drawing details. You will draw arms for him and then you will add some decorations details such as heart,…You will use your drawing skill in this step.
Step 6 – Color Doraemon.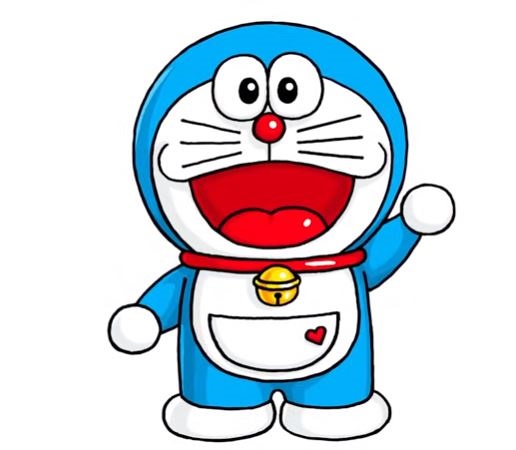 As you know, Doraemon is blue, white and a little red. So, you can choose them to make coloring for Doraemon. You can choose other colors as your favorite colors for Doraemon.
You can go to
Doraemon Coloring Pages
on our site to practice drawing and coloring because we have many Doraemon Coloring Pages for you.