How To Draw Anna – The Details Instructions
You know that Disney Studios have been one of the primary forces in animation production for decades, and they have released many blockbuster hits in their time. This is a famous entertainment film, for all audiences and especially young girls. And until today, it is prevalent all around the world. In addition to the movie's content, the songs also storm the film. Thanks to its popularity, it has had a worldwide influence until now. To explore new markets, people created many Anna Coloring Pages for the audiences. They can make coloring for them. In the shade, you can get an opportunity to know more about this Disney Film.
How To Draw Anna – Let's Get Started!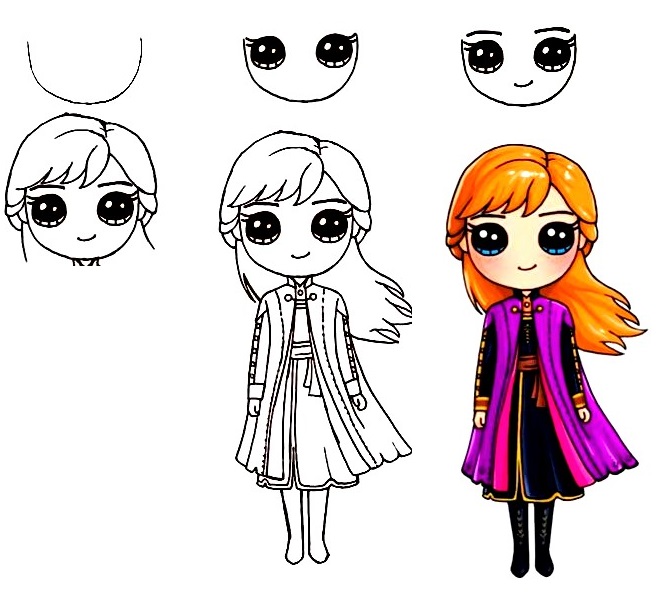 According to Wikipedia Document, it was created by co-directors Jennifer Lee and Chris Buck. Anna is loosely based on Gerda, a character from the Danish fairytale "The Snow Queen" by Hans Christian Andersen. In the Disney film adaptation, Anna is depicted as the princess of Arendelle, a fictional Scandinavian kingdom, and the younger sister of Elsa (Idina Menzel). The latter is the heiress to the throne and possesses the elemental ability to create and control ice and snow. When Elsa exiles herself from the kingdom after inadvertently sending Arendelle into an eternal winter on the evening of her coronation, fearless and faithful Anna is determined to set out on a dangerous adventure to bring her sister back and save both her kingdom and her family. And you can learn more about princess Anna. You can go to
Anna Coloring Pages
on our site.
Today, you will learn to draw a Princess Anna in six steps. Not easy, but it is not too difficult. You will go to step by step and follow our picture because, in each step, we provide our illustration image to you. It would help if you prepared some necessary things such as paper, pencil, colors…
Step 1 – Draw The Face Outline For Anna.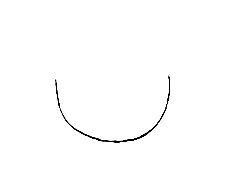 It is simple in this step. You just draw a curve almost like the shape of a U letter. In this step, you will efficiently perform your task. Please finish off your mission in this step and go to step 2.

Step 2 – Draw Anna's Face.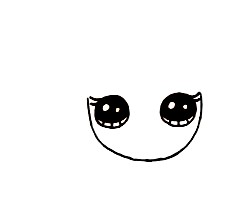 As you know, Anna has big round eyes, you will draw two dots as two eyes. This is you can blacken her eyes and leave white dots. It is a simple step. You will finish off and go to step 3.

Step 3 – Draw Eyebrows And Mouth.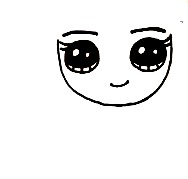 You will draw two eyebrows on two eyes, then her nose will be drawn using some simple lines, and then her thin, smiling mouth will go beneath. You can then finish off her face by adding some freckle dots and eyelashes around her eyes. This step is not too difficult. It only takes you a few minutes to complete it.

Step 4 – Draw Anna's Hairstyle.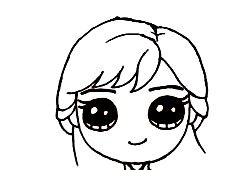 In this step, you will start to outline her hair. You pull her hair in front of her forehead, then remove her hair in the back. There will then be some more curved lines for the top of the hair outline, and this portion will be a lot less smooth than her face outline was.

Step 5 – Finish Off Your Drawing Mission.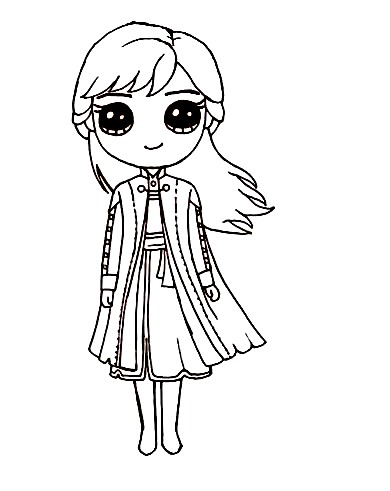 In this step, you will finish off your drawing mission by adding details such as dress, arms, leag, shoes, accessories, etc.. They are necessary for Princess Anna. You will
create a beautiful Princess Anna. So, you will be careful and patient in each step and finish the task.

Step 6 – Color Anna.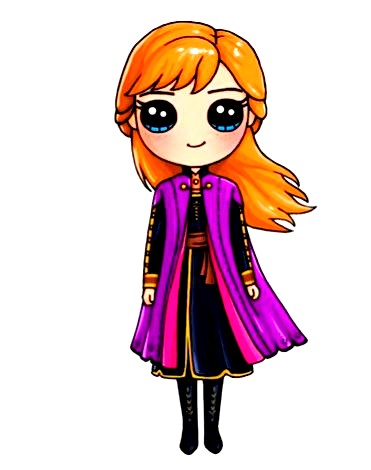 Here, we choose purple for Anna's dress, light pink for her skin. You add some color as black, white,…You can choose colors as our colors or as your hobby. It is amazing. So, now, you get a perfect Princess Anna in six-step that we gave. It is not difficult even beginners learn to draw.
Drawing and coloring are suitable activities for each of us. You will go to our site after the hard-working hours. You can forget the worries the stress in life. The benefits of painting and coloring will make your life better. On our website, you can enjoy all things related to Princess Anna, such as Anna Coloring Pages, How To Draw Anna,..You can come here for free anywhere and anytime with a device connecting. You can come to our site with your friends, your children, your friends… Especially for children, this is an excellent channel for entertainment and education for children. They can avoid some devices such as television, smartphone, tablet,…they are not suitable for them on physical and mental development. With our article, you can know how to draw Anna and some way to make coloring for each coloring Anna page. Besides Anna, you can refer to other coloring pages as well.