How To Draw An Elf On A Shelf – The Details Instructions
Every year, Christmas comes, everyone feels excited as if they have an opportunity to have fun to show their interests, to spend time with friends and family,…So, what would you like to do on this occasion? Today, we will give the guide How to Draw An Elf On A Shelf to help you draw an Elf as your hobby. It is not simple, but it is not too difficult. You will follow step by step and finish your task with a super Elf On A Shelf.
Who Is Christmas Elf?
Elff lives with Santa Claus at the North Pole and acts as his helper. So, they have a mission to take care of his reindeer, among other tasks. They often wear red clothes with a pointed hat. This is a character that is little known and interested by people, through learning to draw you have the opportunity to understand more about this character., too.
How To Draw An Elf On A Shelf – Let's Get Started!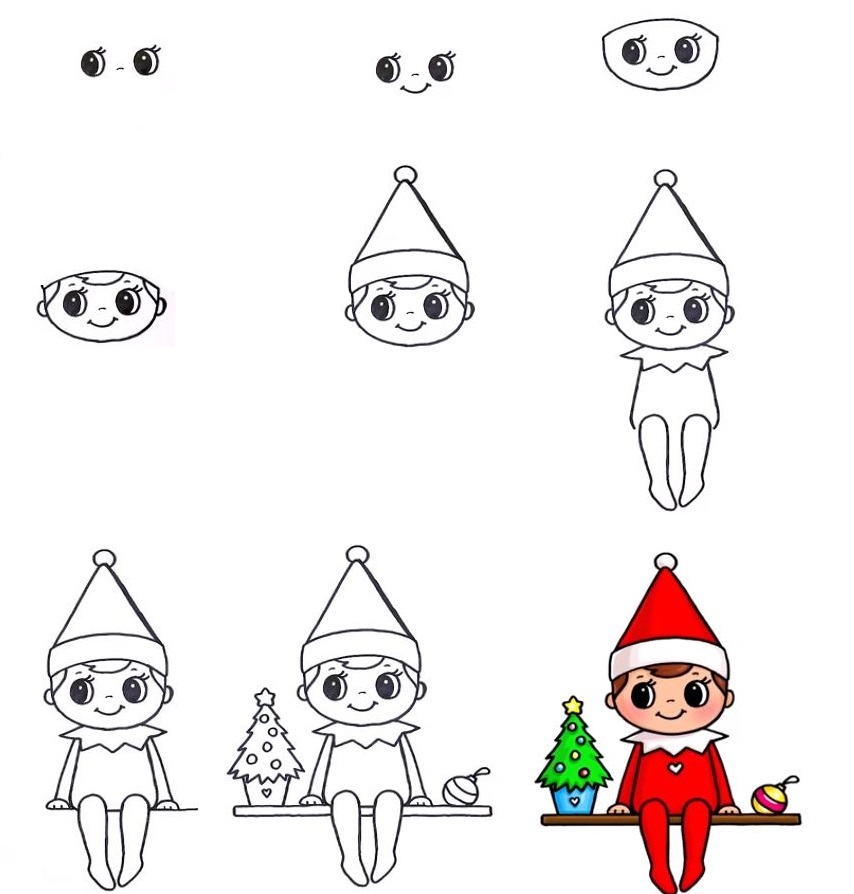 We hope that with the nine steps that we give to help you learn how to draw Elf on a shelf. You will follow our step by step and use paper, pencil, colors to make your products. You can get a fun time here with your friends, children, and relatives on the weekend.
Step 1- Draw Elf Eyes.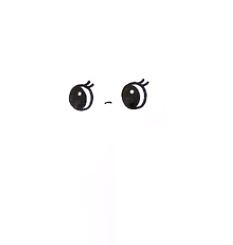 This is a simple step because you can use some simple circles for the eyes and then add smaller circles within them for the pupils of the eyes. Anyone can complete this step quickly, even beginners.
Step 2 – Draw Mouth And Noes For Elf.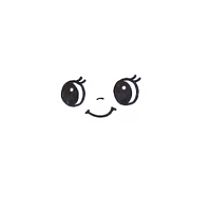 At this step, you can use some pretty simple lines for the nose and smiling mouth of the Elf. It is not difficult, please look at our image and follow us!
Step 3 – Draw The Outline Of The Face.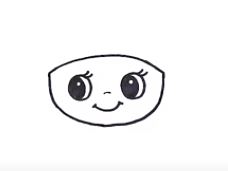 At right now, you can outline the face for Elf. You will use a pencil to continue digesting the beginning for Elf. You can erase the excess strokes to leave the necessary strokes for the Elf.
Step 4 – Draw Ears And Hairs For The Elf.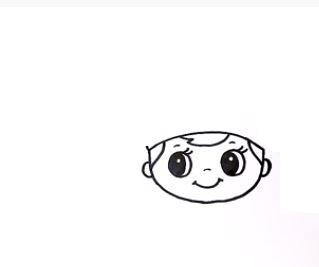 Now, you will add Ears And Hairs For The Elf. It is not too tricky For you. Please keep calm and be persistent and patient, with just a few basic strokes, you can complete the work in this step.
Step 5 – Draw Christmas Hat For Elf.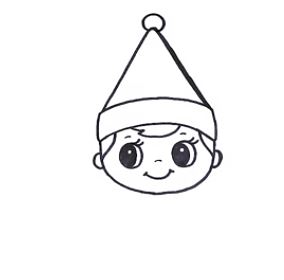 Like many characters in Christmas, the Elf also has a beautiful Christmas hat like Santa's hat. Use a pencil to describe the hat in your way.
Step 6 – Draw Legs For Elf.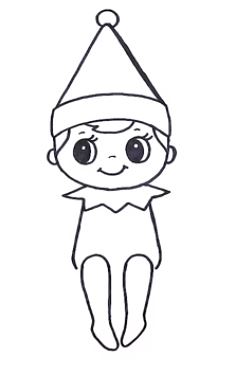 The main elements that we will be adding will be the legs of the Elf, but before you add those, you can use some small circular shapes for the hands.
You can then use two squares for the belt buckle and extend two lines from the rivet for the belt's strap. Would you mind looking at our image and following it?
Step 7 – Draw Hands For Elf.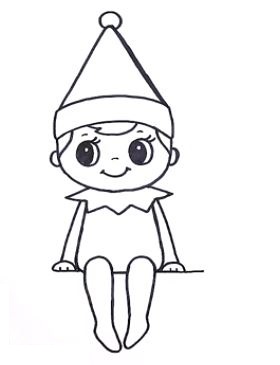 Now, your mission is to draw arms and hands for your Elf. You will use a pencil to draw on paper. You will also erase the redundant strokes for the Elf to leave the main strokes for your work. Now you are almost done with the mission
Step 8 – Finish All Details For Your Product.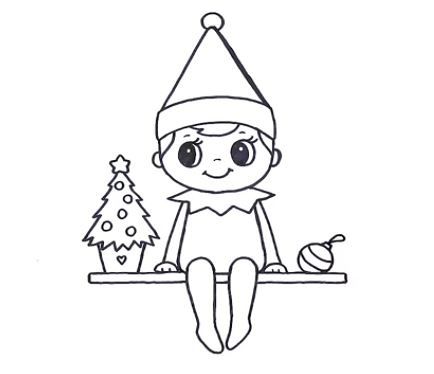 Now, you will add some decorating such as a shelf, Christmas tree, ball, etc…for your Elf. It's simple, right. So you have completed your mission to draw an Elf On A Shelf.
Step 9 – Color For Your Elf.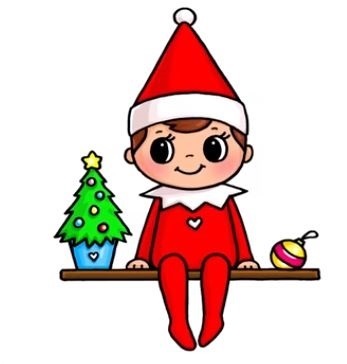 Your task is now much more accessible. You choose the suitable colors and make coloring for Elf. You can choose red and green to make the primary colors ours, but you can choose other colors you like. I hope that you get a great time with us by drawing Elf.
Please Refer
How To Draw
to learn drawing more coloring pages.