How To Draw Batman Beyond – The Details Instructions
Batman Beyond (known as Batman of the Future in Latin America, Europe, Africa, and Asia) is an American superhero animated television series developed by Bruce Timm, Paul Dini, and Alan Burnett. It was produced by Warner Bros. Animation in collaboration with DC Comics and is the fourth series in the DC Animated Universe. The series began airing on January 10, 1999, and ended its run on December 18, 2001. In the United Kingdom, it began airing on September 4, 2000. After 52 episodes spanning three seasons and one direct-to-video feature film, the series was brought to an end in favor of the Justice League animated series, and plans for a fourth season were canceled.
In the film, they depicted a teenaged Batman in a futuristic Gotham City under the tutelage of an elderly Bruce Wayne, Batman Beyond is chronologically the final series of the DC Animated Universe (despite being released before Static Shock, Justice League and Justice League Unlimited), and serves as a continuation of both Batman: The Animated Series and The New Batman Adventures. Since today, this character is loved by kids, teenager and their parents. And here you get an opportunity to know how to draw Batman Beyond with six steps. Once you draw, you can go to Batman Beyond coloring pages to know more about this character.

How To Draw Batman Beyond – Let's Get Started!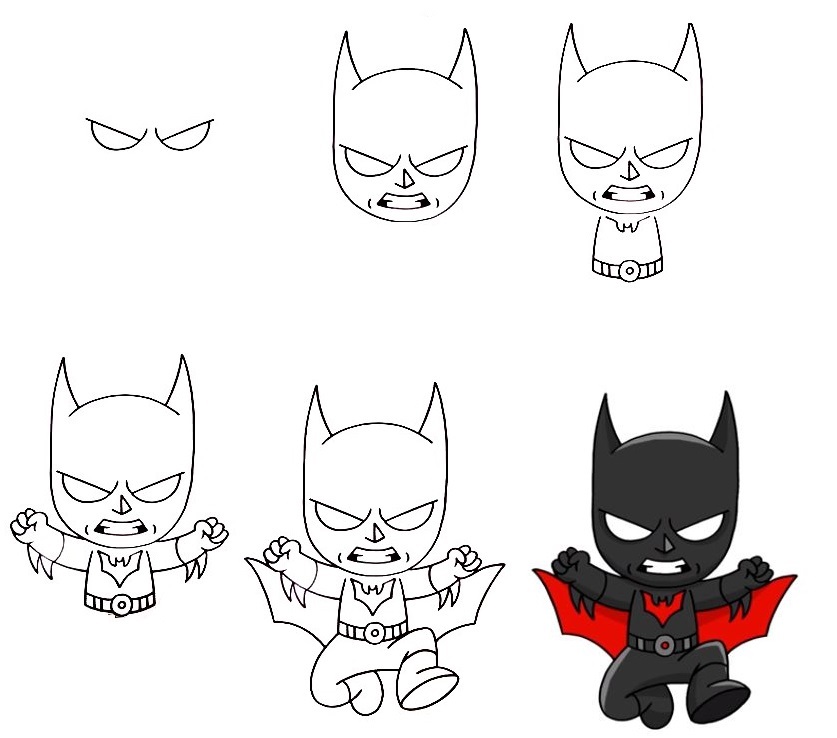 Though the initial announcement of the series drew mixed reactions, Batman Beyond went on to receive critical acclaim and a cult following. So, today, you can learn how to draw Batman Beyond with us. You use pencil, paper and some colors to go step by step in-game. In each step, we provide illustrating images to help you easy to do your task at every step. You should keep in mind that this is a fictional character so you can draw with emotions. Please create a Batman Beyond heroic confidence and superman character. You can refer Batman Beyond coloring pages in our part coloring pages to practice coloring as well. Each image, you can choose the different colors and make coloring for it. We update coloring pages daily. Now, you are ready to go learn how to draw Batman Beyond with six steps.

Step 1 – Draw Batman Beyond's Eyes.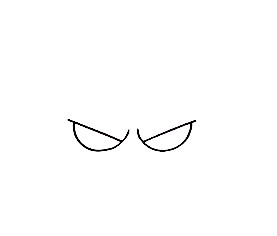 We will start this guide on how to draw Batman with his eyes. His eyes also appear blank and white, you can follow our image to draw. It is very simple in this step. Please finish this step in some minutes and go to step 2.

Step 2 – Draw Batman Beyond's Face.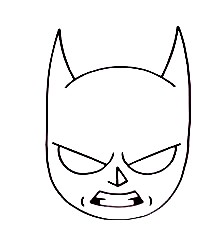 You know that Batman wears a distinctive mask that has two pointy ears on top. Now, you start to draw Batman Beyond's face. You will add some of the finer details such as the pointy ears and his serious-looking eyes. Then, be sure to add his facial details such as his nose and mouth, and then add some details for his chin and some lines above his eyes.

Step 3 – Draw Batman Beyond's Chest.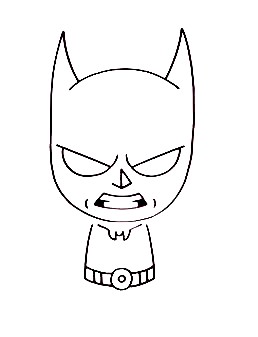 Now, You will use some rounded lines for his shoulders, Then you continue to use some rounded lines, and then we will be drawing the signature bat symbol on his chest.
Finish off with some more rounded lines for his waist, and then we're ready for step 4!

Step 4 – Draw Batman Beyond's Arms.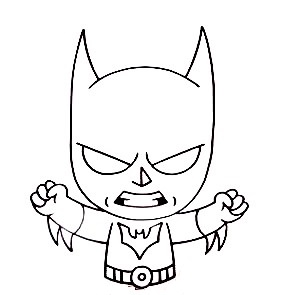 You will start to draw his arms. You will use some lines for his arms because Batman Beyond is a hero he needs strong arms. You'll also show it off by drawing his arms toned. We will be working on a few aspects for this part of our guide on how to draw Batman Beyond. Ee will draw the rest of his arms.

Step 5 – Finish Off Your Drawing Mission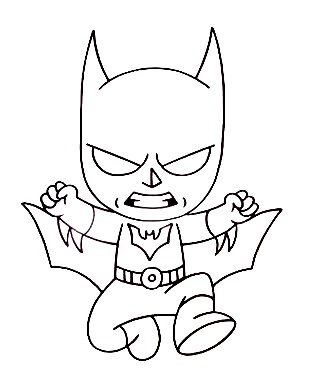 To finish off the final details of this guide on how to draw Batman Beyond, we will be drawing some more of his cape and finish off his legs too. There are many details in this step, you need to finish them as well. You will draw his cape. Then, we will finish off his legs, you will continue to create his boots that extend until just under his knees. You can add some detail to make him more amazing.

Step 6 – Color Batman Beyond.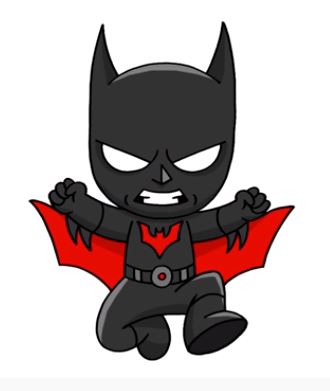 In this final part of your Batman Beyond drawing, we will be finishing it off with some color for Batman Beyond. This is the simplest and easiest step for you. You will choose the suitable colors and make coloring for Batman Beyond. Here, we use red and back to color and you can choose any color that you like for him. So, you finish off drawing and coloring for Batman Beyond. With this activity, you can reduce and worries of life. You can recommend this activity for your children, your relatives, your friends as well. You can move to Batman Beyond coloring pages to get more coloring pages and colors as you want. We update them daily and completely for free. I hope that you can get a great time here. Have fun!