Robot Coloring Pages Collection For Boys
In addition to characters such as Superman, Spiderman, robot toys and assembled models are also interested and loved by many boys. Currently, on the market or online, there are many models of robot coloring pictures for boys that parents can refer to give to their sons. But if you don't have time to search, today, we will synthesize and send to readers a set of robot coloring pages with many different beautiful images for you to choose and print out for your baby to practice coloring.
Robot Coloring Pages
Robots are one of the great inventions of mankind and help us to in our labor productivity more than humans. On the screen, movies about robots are always more attractive to "child readers" than movies about other cartoon characters.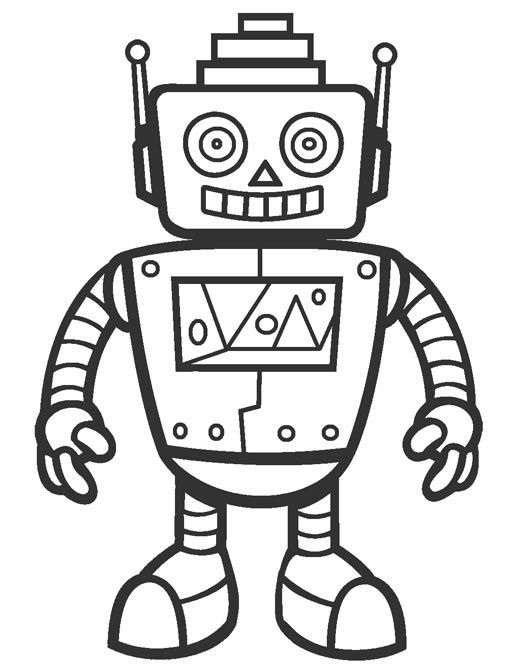 Print Robot Coloring Pages For Kids
Different from the pictures girls like, boys always want to own action-oriented pictures like their nature is naughty. Robot coloring page collection will help boys satisfy their passion to express themselves. Just like other action pictures such as superheroes, cars, trains, robot coloring pages will help Boys have a comfortable time and enjoy coloring in their own way
This is a very useful set of robot pictures, helping children to unleash their creativity, have fun while learning, but not boring. Not only that, painting also brings a lot of benefits to children when it helps them distinguish colors, increase thinking ability, and improve intelligence. Painting brings many different benefits to children, so let's paint beautiful pictures together with them.
As you probably know, any boy would love and watch action movies with superheroes with extraordinary health, natural talents, and good work habits. help the people, destroy the crooks. Many times while watching movies, every child wishes to become such people, to become superheroes or robots who can do everything to save the world, escape the traps. of the bad guys. Although those superheroes are not real in reality, in each person's memory, especially as a child, superheroes always exist and become the role model of each child. And today, with the development of science and technology, there are robots to replace them. They can replace superheroes and heroes to do many things to help us have a better life, so for children, robots are always idols.
Robot Coloring Pages For Kids
The Benefits Of Robot Coloring For Children
There is a simple activity that helps children develop cognitive, psychological, and creative minds, which is coloring. Children love to color, and this activity can lead to a healthier and happier life in adolescence and adulthood. Here are some of the main benefits of coloring activities to the psychology and development of young children:
Improve motor skills
Coloring can help improve motor skills in young children. Precise coloring activities, movements, and manipulations can help develop the muscles of the fingers, hands, and wrists. In addition, developing fine motor skills can help children write more skillfully as well as be able to manipulate small objects. From there, children can develop these skills for better writing or typing; more skilled in sports and other activities.
Robot Coloring Pages For Kids
Preparing children for school
Children's education takes place in an organized classroom, so children need a familiarization period. Giving children a coloring page will be gentler and more enjoyable for them before they have to take on more challenging tasks at school. Color palettes, books, and paper are also an integral part of getting used to school-aged children.
Stimulate creativity
Whether the splashes of color match the lines or not, coloring fosters a creative spirit and stimulates visual differentiation. Coloring can also stimulate the imagination and inspire children to think and learn new ideas naturally.
Helps to hold the pen better
Dexterity, hand strength, and attention to detail are all required for writing and drawing. Starting with coloring pages early can help develop these qualities so that writing becomes easier and more natural.
Color perception, recognition, and discrimination
The names and shades of colors are essential knowledge, coloring on coloring pages promotes practice and awareness of basic and common colors, as well as a more detailed understanding of colors, shades of lesser-known colors, as well as more subtle colors through direct practice
Robot Coloring Pages For Kids
Improve concentration and hand-eye coordination
Coordination and concentration thrive only in young children and doing activities to nurture and strengthen this budding talent helps children grow efficiently and healthily. The act of holding crayons, choosing colors, placing colors in the right place, and even sharpening a pencil can all help foster strong hand-eye coordination in children.
Boundaries, Structure and spatial perception
Adhering to boundaries is an important part of early childhood and adolescent development. Even if that child turns out to be a disruptive artist, later on, it is beneficial for all children to start by knowing and following the rules before going beyond them. Color palettes can help instill a sense of structure and the need and benefit of having boundaries. Coloring also helps children learn about lines, shapes, colors/tones, perspective, patterns, and shapes
Improve confidence and self-esteem
The ability to successfully complete a task builds self-esteem and confidence in young children. Coloring regularly and completing projects increases a sense of accomplishment and pride in yourself.
Self-expression
Each person expresses himself in his or her own way, moreover, children have visual instincts. Therefore, coloring is an effective means of self-expression, as children make decisions about the colors, lines, and boundaries of a coloring page or page.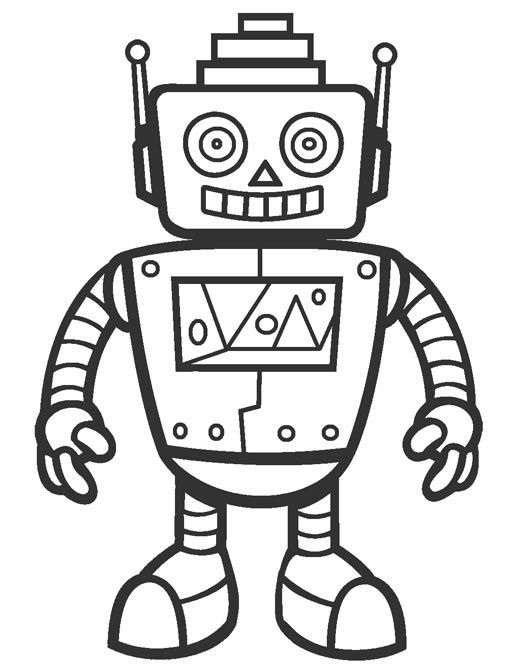 Robot Coloring Pages For Kids
Therapy and stress relief
Coloring is also relaxing and therapeutic for children, especially if they don't know any other relief for uncomfortable or confusing emotions. Even kids in the "normal" range of emotional health can benefit from treating their emotions with the simple yet profound act of coloring.
Most kids love to color, and it turns out it's more than just a fun activity. It can also promote physical and psychological development in different ways. Start coloring as soon as possible and parents will contribute to their child's life with positive benefits.
With the benefits of coloring, coloring pictures in general and robot coloring pages for boys, in particular, are very good for your baby's development. So coloring activities are always on the parents' priority list for their children's entertainment channel. In addition to pictures of robots, parents can find superhero coloring pages, paintings, trains, airplanes for boys or princesses, flowers, hello kitty for girls. Hope this article will help dad. Parents have more choices in choosing entertainment channels for their children.