Hello Kitty Coloring Pages: Discover The Girls's World
Hello Kitty has the full name Kitty White, she is a fictional character produced by the Japanese company Sanrio. According to the description, Kitty is a white cat with a red bow and no mouth, so cute. Since Hello Kitty appears, the Hello Kitty media franchise has grown to include clothing, accessories, toys, games, books, manga, anime series, and music albums, along with other various product lines and media productions. And children love Hello Kitty image very much, especially the girls. Today, there are many channels to know more about this character. One of those channels is Hello Kitty coloring pages on our site. We collect Hello Kitty images for free and serve all people. You get an opportunity to understand her, a cute character, Hello Kitty Coloring Pages.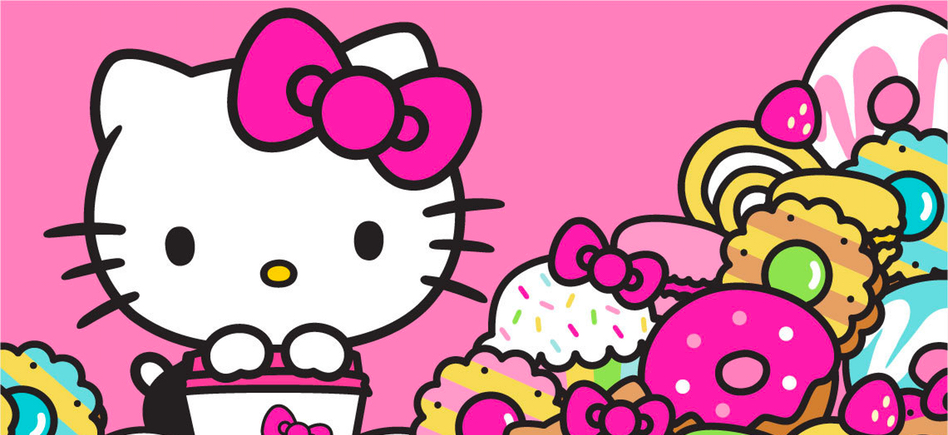 Since its birth in 1974, Hello Kitty has brought in huge sales for manufacturers. Following Wikipedia.org information, by 2014, Hello Kitty was 40 years old, she was worth about $8 billion a year. Hello Kitty has become one of the highest-grossing media franchises of all time. Until now, Hello Kitty is a staple of the kawaii segment of Japanese popular culture. First marketed toward pre-teenage girls, Hello Kitty's image found commercial success among not only her original target audience but adolescent and adult consumers as well. There are many products having Hello Kitty images such as clothes, shoes, accessories, school supplies,…all of which were enthusiastically received by consumers. Comic cartoon makers also take the theme from Hello Kitty. There are Sanrio theme parks based on Hello Kitty such as Harmonyland in Hiji, Ōita, Japan; Sanrio Puroland in Tama New Town, Tokyo, Japan; and the former Sanrio Hello Kitty Town in Iskandar Puteri, Johor, Malaysia, Hello Kitty Coloring Pages.
Hello Kitty's Characteristic.
Hello Kitty is a cute cat with a red bow and no mouth. All girls love very much this character from her form to colors. Because of the cuteness, Hello Kitty has launched many product lines with its image such as shoes, hats, socks…Hello Kitty has brought in huge sales for any product line that takes its image. Hello Kitty sold well immediately after her 1975 launch, and Sanrio's sales increased sevenfold. Due to Japan's growing economy, many Japanese children could afford to buy Hello Kitty products. Her popularity has also been attributed to the emergence of kawaii culture, which embraces cuteness.
Some Hello Kitty coloring pages Help You Better Understand This Character.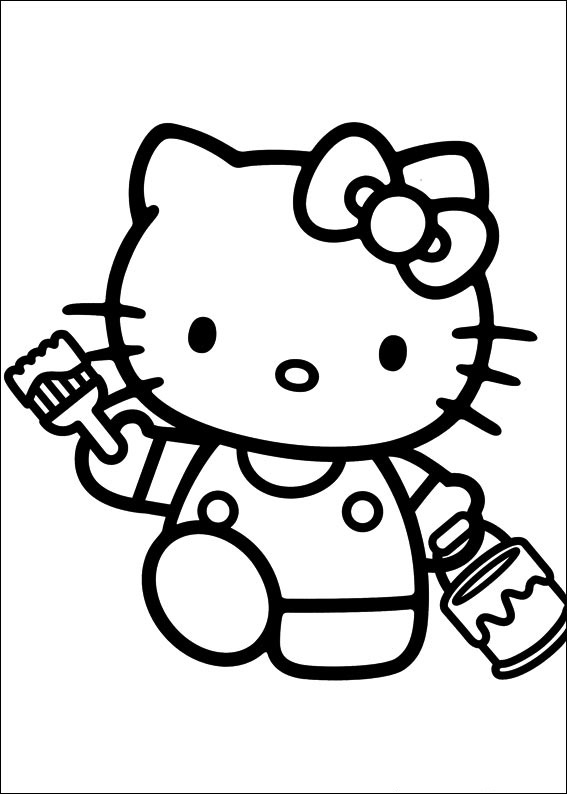 Nice Hello Kitty Coloring Pages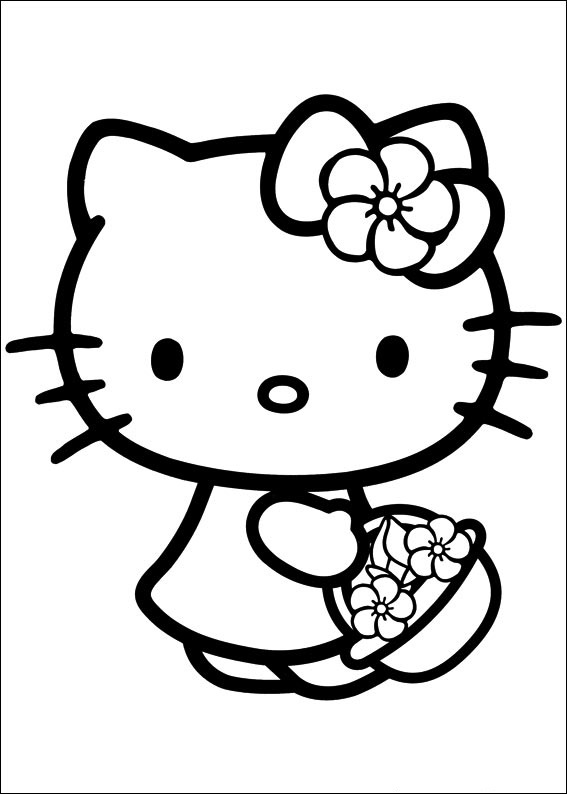 Hello Kitty With Bouquet Coloring Pagess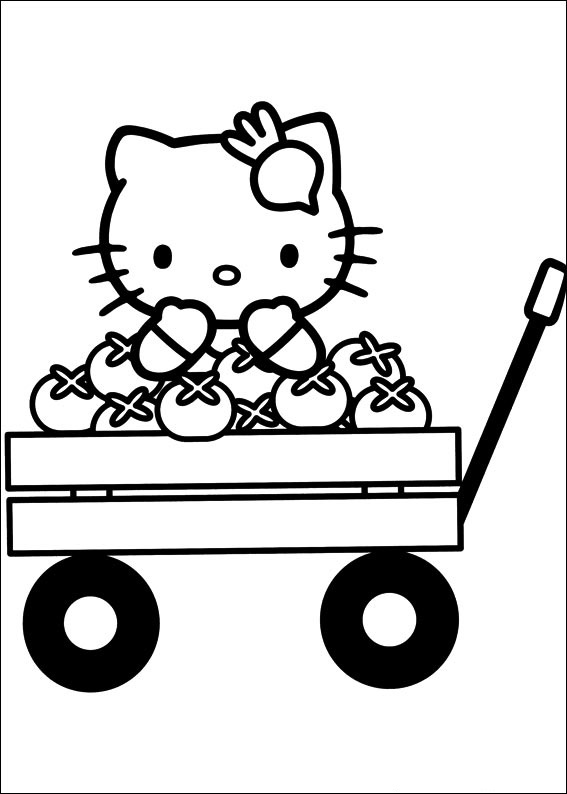 Hello Kitty On Baby Car Coloring Pages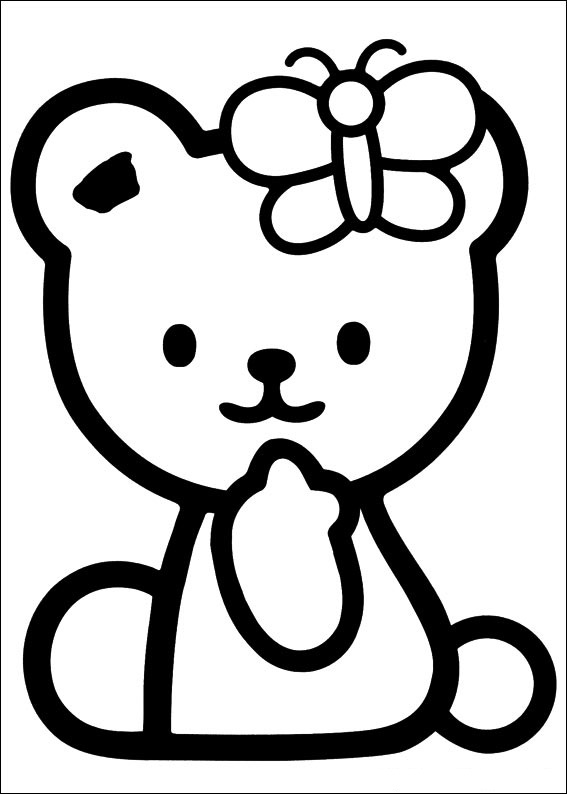 New Hello Kitty Coloring Pages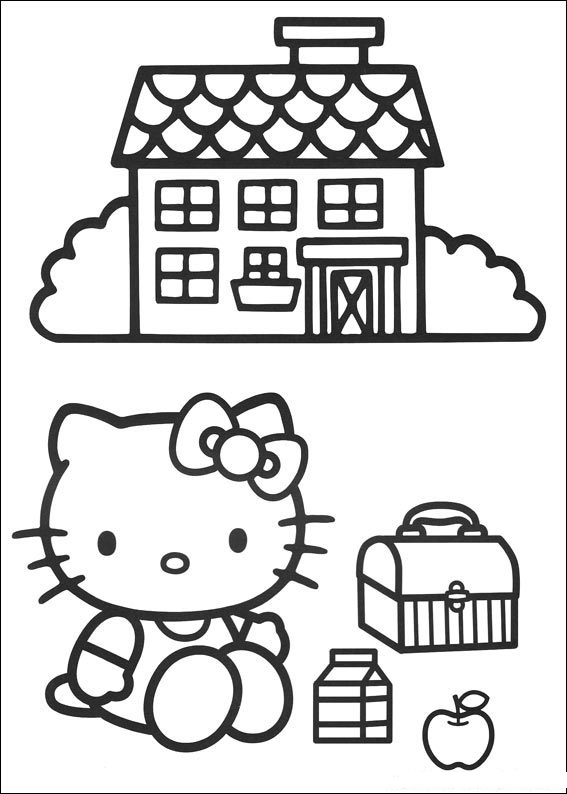 Hello Kitty And House Coloring Pages
Representatives for Sanrio have said that they see Hello Kitty as a symbol of friendship, which they hope she will foster between people across the world. So, Hello Kitty is made as a good present to give together in the special occasion such as birthday, New Year, Christmas,…And if your girls are a fan of Hello Kitty, please don't hesitate to give Hello Kitty coloring pages for them because they love them very much. They will choose the suitable colors and make coloring for them. Coloring is a good activity and helps us to reduce the stress and worries in life. You can enjoy coloring pages in your free time after the hard-working hours. This activity is useful for everyone from children to adults. Your kids will avoid using smart devices such as tablet, mobile-phone, computer…thank to coloring pages. This activity will help children develop better physically and mentally.