Tom And Jerry, A Highly Entertaining Cartoons For Children
You know that Tom and Jerry is an American Cartoon for Kid.s, which appeared in 1940 by William Hanna and Joseph Barbera. It has comedy shorts. It is known for 161 short films, and bringing in revenue is a huge number. Initially, Tom and Jerry had 114 shorts from 1940 to 1958. At that time, they won seven Academy Awards for Best Animated Short Film. Since that, those short films have become very famous in the world and have attracted many young audiences in the world until now. It doesn't stop there, this Movie continues to have another 34 shorts with Sib Tower 12 Productions between 1963 and 1967. Three more shorts were produced, The Mansion Cat in 2001, The Karate Guard in 2005, and A Fundraising Adventure in 2014, making a total of 164 shorts. To make the adventure more Tom And Jerry, Tom And Jerry coloring pages appear to make a new entertainment channel and help us to get a unique opportunity to understand clearly this cartoon.
Outstanding Features Of Tom And Jerry:
The cartoon centers on the rivalry between the titular characters of a cat named Tom and a mouse named Jerry. Jerry mouse is brilliant and agile, but Tom cat has a little stupidity so the chase between Tom and Jerry is more and more attractive, interspersed with humor because Tom can't catch Jerry backward and Jerry made Tom more miserable
Based on Tom and Jerry, many spin-offs and television series are made such as the Tom and Jerry Show (1975), The Tom and Jerry Comedy Show (1980–1982), Tom & Jerry Kids (1990–1993), Tom and Jerry Tales (2006–2008), and The Tom and Jerry Show (2014–2021). Then, the Movie was released in 1992, and 13 direct-to-video films have been produced since 2002, people did the movie tom, and from real people in 2021, it's magical. Until now, Tom and Jerry have been on Boomerang since April 1, 2000.
As you know, Tom and Jerry have conflict. Although Tom has thought of many ways and deployed troops to put Jerry in a trap to destroy Jerry, however, Tom's success is always zero. Because of his cleverness, intelligence and a bit of cunning, Jerry. However, on several occasions, they have displayed genuine friendship and concern for each other's well-being. At other times, They help together for example. They help a baby. When the baby was lost by the babysitter, they saved the child from danger and brought him home safely. Despite their endless attacks on one another, they have saved each other's lives every time they were truly in danger, except in The Two Mouseketeers, which features an uncharacteristically morbid ending.
Although there is no blood or gore in any scene, Tom and Jerry has often been criticized as excessively violent because, in the Movie, Tom and Jerry use dangerous objects such as axes, hammers, firearms, firecrackers, explosives, traps, and poison to kill Jerry and on the contrary, Jerry's revenge for Tom is no less including slicing Tom in half, decapitating him, shutting his head or fingers in a window or a door, stuffing Tom's tail in a waffle iron or a mangle, kicking him into a refrigerator, getting him electrocuted, pounding him with a mace, club or mallet, letting a tree or electric pole drive him into the ground, sticking matches into his feet and lighting them, tying him to a firework and setting it off, and so on, very violent and scary. So besides the humorous positive side of the Movie, Tom and Jerry is criticized for its brutality.
Music play the important role in the success of the cartoon Tom and Jerry. Musical director Scott Bradley created complex scores that combined elements of jazz, classical, and pop music; Bradley often reprised contemporary pop songs, as well as songs from MGM films, including The Wizard of Oz and Meet Me in St. And they both compose Judy Garland in a leading role. They created a perfect movie for us.
Some Fantastic Tom And Jerry Coloring Pages To Help You Know More This Cartoon: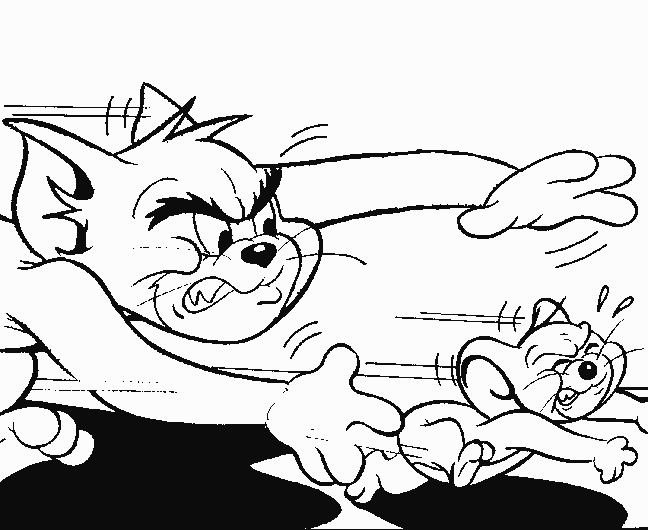 Tom Mads At Jerry Coloring Page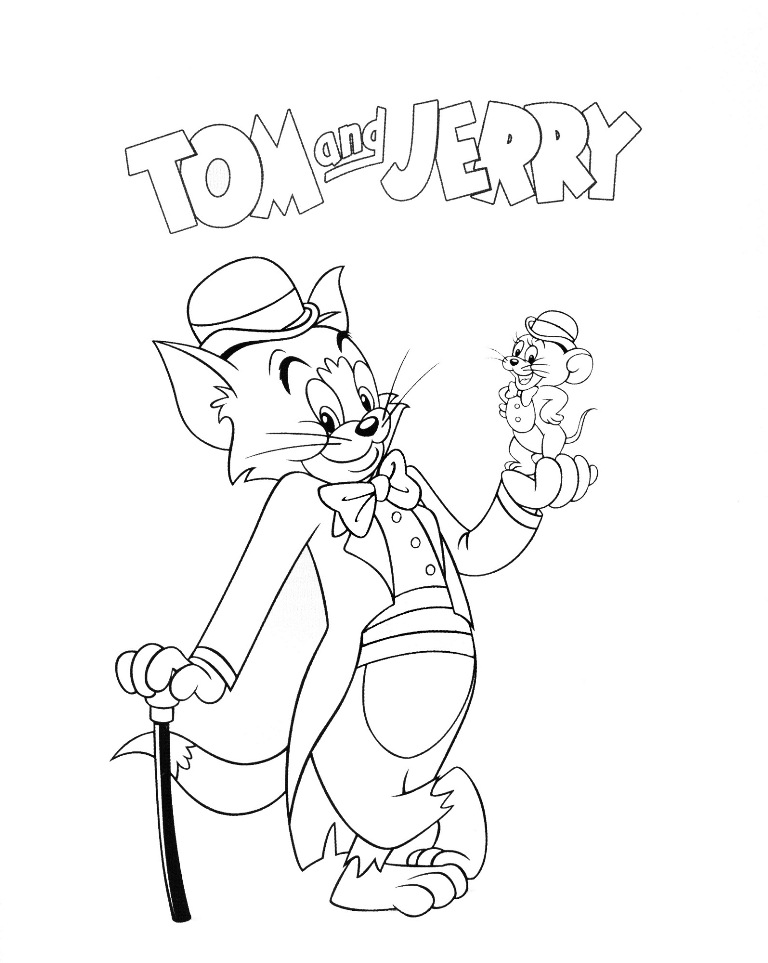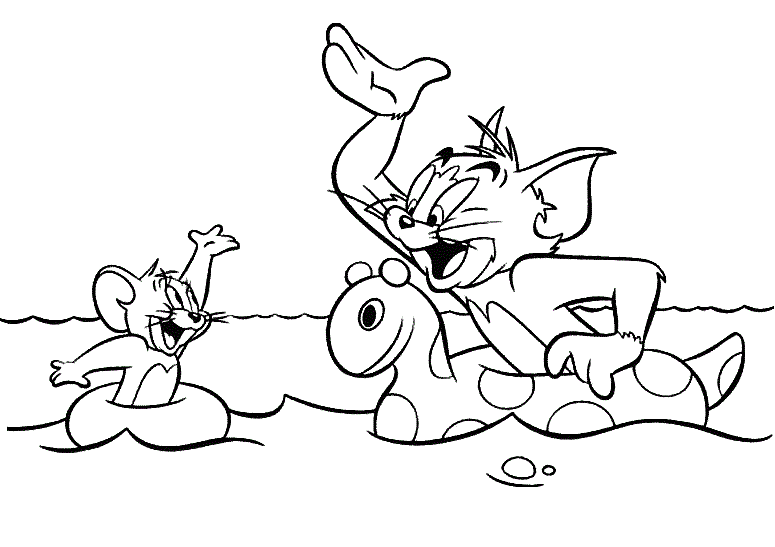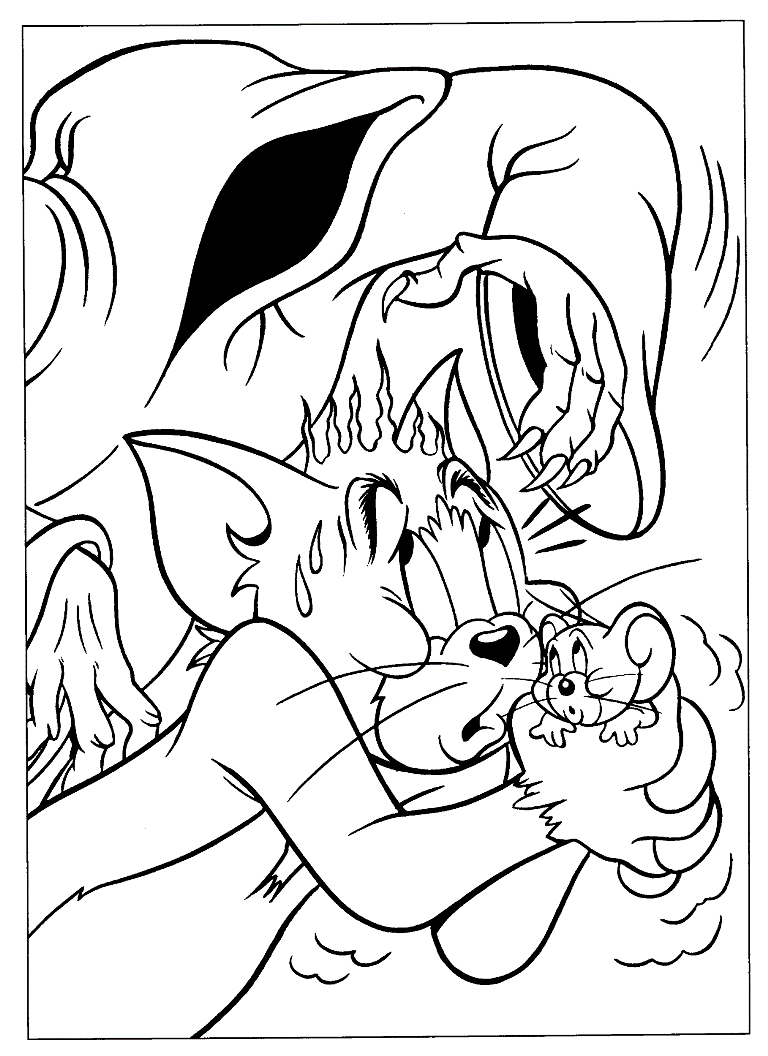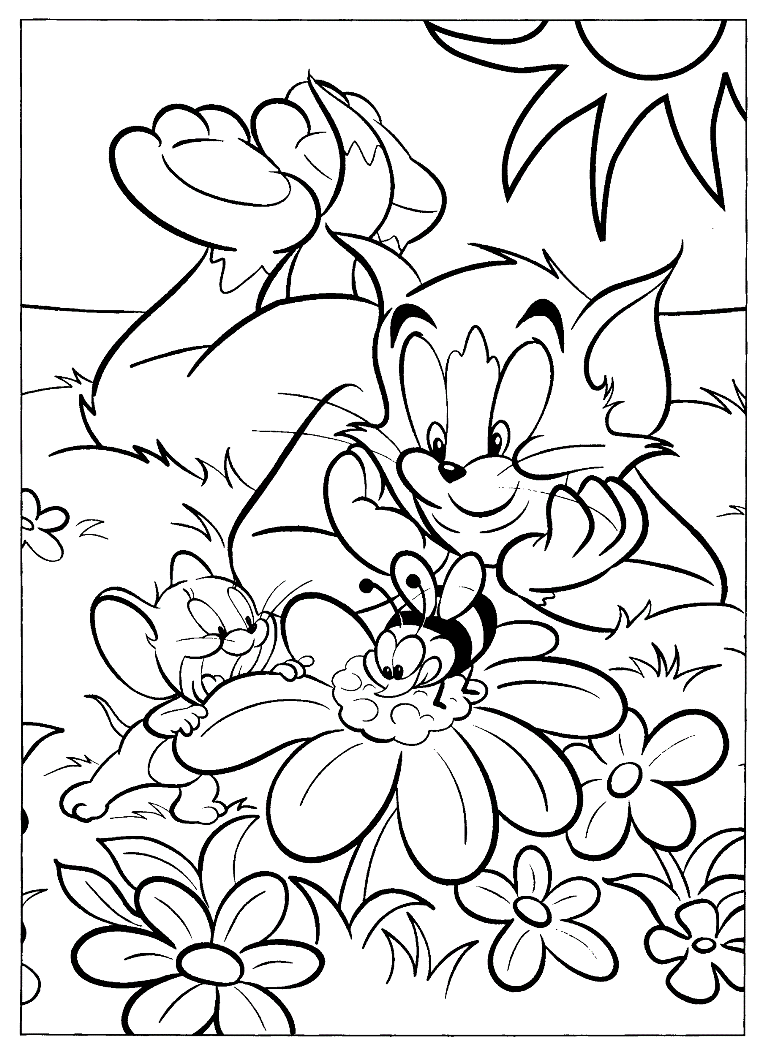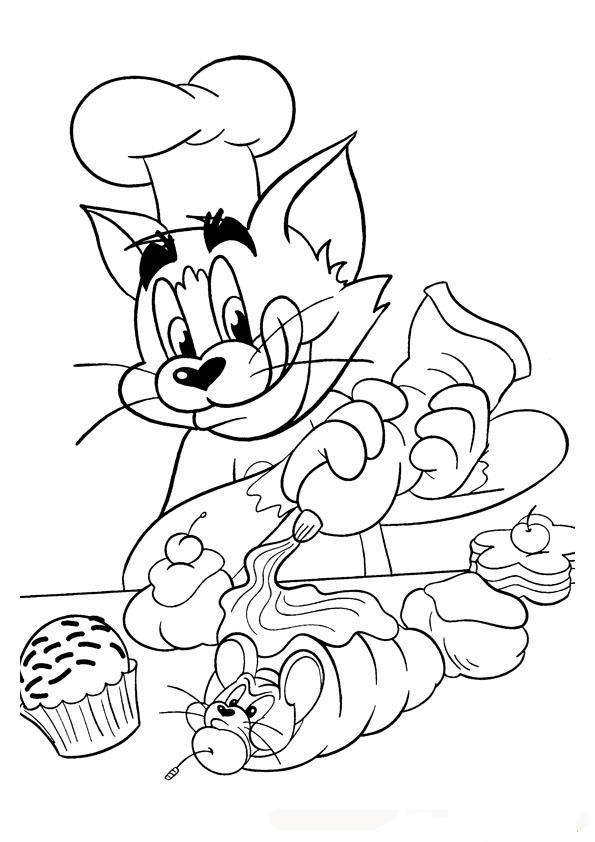 Tom Baking Cookies Coloring Page
Conclusion:

The cartoon Tom and Jerry were released to serve a large number of young audiences, through which the film has achieved great success. Today, we have many channels to know about Tom and Jerry, and why don't we go to color Tom And Jerry coloring pages? It is a free entertainment channel. More, it is suitable for everyone from children to adults. You can come to our site and enjoy it for free as well. Coloring pages can help you reduce stress and worries in life. After the hard-working hours, you can enjoy coloring pages with your friends, children, and relatives and recommend us to them. Have a great time!