Fruits Coloring Pages For Kids
Besides coloring funny animals, coloring pictures of fruits and vegetables are very popular with children. The coloring pictures of oranges, bananas, watermelons, etc. help children recognize fruits and vegetables early. Help your baby get used to different colors, exercise hand dexterity.
Letting children practice coloring helps them get acquainted with the world of diverse colors, practice basic operations: holding a pen, distinguishing shapes, feeling harmony… equally interesting. This is not only an entertainment activity but it is also an educational channel for children. Because through coloring activities, children will acquire many necessary skills to help them develop comprehensively in life.
Print Fruits Coloring Pages For Kids
Today, with the development of technology, you can easily go online to search for coloring pictures for your child without having to spend time or money to find them. With a device with an internet connection, you can own hundreds of thousands of different coloring pictures for your child. You can let your child color directly on the website, download it to your device or print it out for your child to enjoy to avoid exposing your child to electronic devices that are harmful to their eyes.
Very cute orange coloring pages
The very lovely orange coloring picture theme is loved by children when choosing the topic of coloring pictures for vegetables, tubers, and fruits. The lovely fruit-shaped coloring pictures help children exercise their ability to recognize colors and develop their creative minds. When completing a coloring picture, the child will easily inculcate the image of the surrounding world to form an aesthetic conception of the worldview.
Watermelon coloring page
Watermelon is a familiar fruit for children, this is the fruit that children eat every day, so when coloring watermelon, children will easily choose the right color to color. The watermelon coloring picture set, under the theme of coloring pictures of vegetables and fruits for children, is chosen by many parents today. Coloring watermelon helps children quickly recognize the shape of this fruit like color recognition. Help children develop better creative thinking ability.
Fruits Coloring Pages For Kids
Apple coloring pages for kids
With the baby apple coloring pages, it will be easy to choose the color to paint because the apple has a simple structure. The colors are easy to match, the baby will love it. Coloring picture set of apples with very simple drawings, large and clear images, suitable for preschool children aged 2-4 years old, helping little fish to practice observation, thinking, and habits. better grip.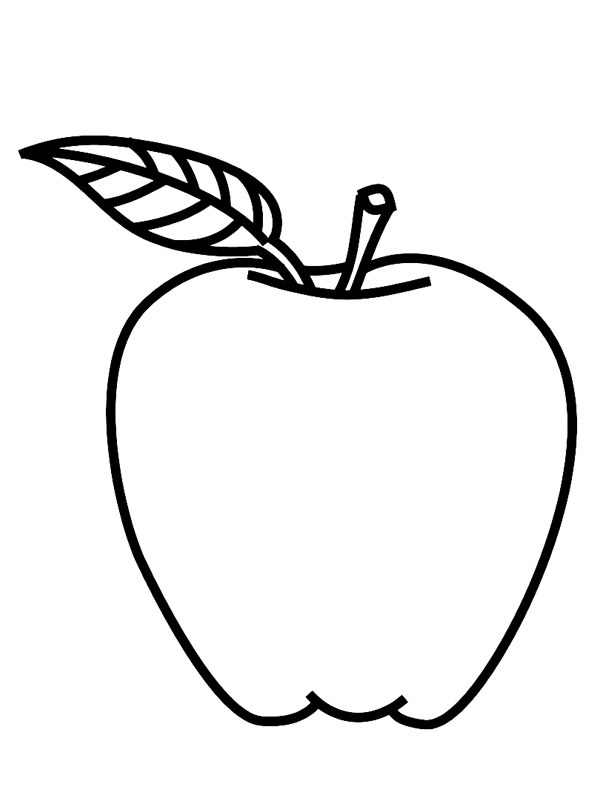 Fruits Coloring Pages For Kids
Banana coloring page
Banana is a nutritious, delicious, and cheap fruit, so it often appears on the dining table of every family. Therefore, for children, bananas are also familiar images. When coloring bananas, children easily identify colors and color them fluently without the help of adults. Mothers can also guide their children to practice coloring pictures of bananas, which are very funny and cute. The drawings practice coloring bananas and bananas, helping children to recognize fruits early in daily life.
Fruits Coloring Pages For Kids
Mango coloring pages
Mangoes often have a bar, slightly sour taste, which is a favorite fruit of many people. It is also considered a delicious and healthy dessert fruit. The color of normal mango when young but green and ripe is yellow, some mangoes are purple. The mango coloring picture set, for preschool children, helps children get acquainted with familiar vegetables and fruits in daily life in the easiest and most exciting way.
Fruits Coloring Pages For Kids
Tomato coloring pages
This is a fruit that appears almost every day in the family meal. Soups, vegetables, stir-fries, salads… can all be cooked with tomatoes, so tomatoes will no longer be strange to children, therefore, coloring pictures of tomatoes will be interesting to children. with this familiar fruit. Tomatoes also symbolize honesty because if the outside is green, the inside is green and the outside is red, the inside is also red. That's why many people also like tomatoes because it is a symbol of honesty, through coloring tomatoes parents can also teach their children about honesty.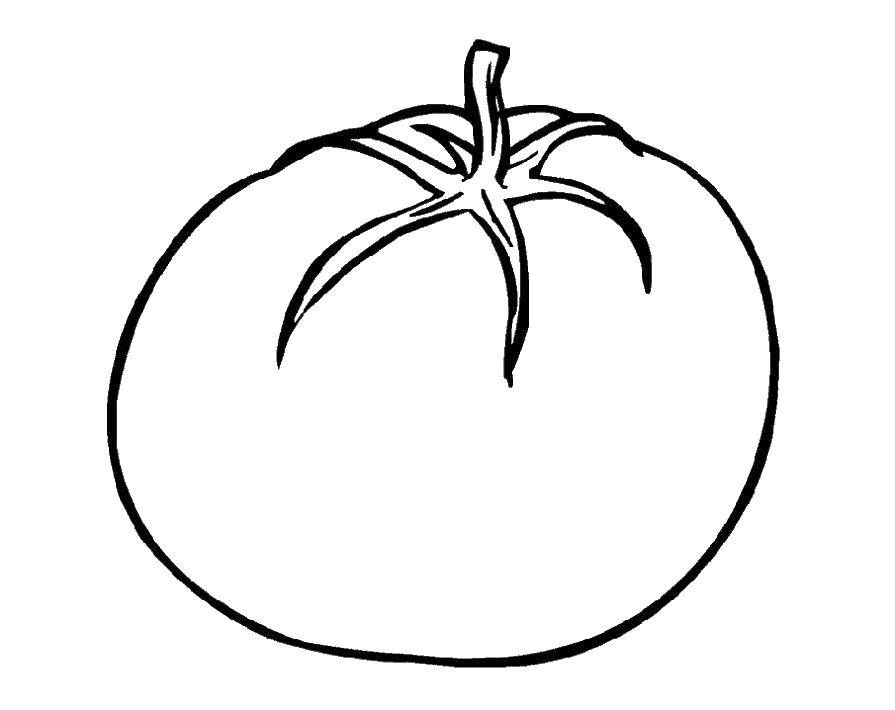 Fruits Coloring Pages For Kids
Strawberry Coloring Pages
Strawberry is a fruit that can only be grown in cold countries, is a delicious and nutritious fruit, but it is quite expensive. So this is not a fruit that often appears at the family dinner table, but children love strawberries very much because, in addition to the delicious taste, strawberries have an extremely lovely shape and bright colors. If you have free time, parents can also color strawberries with their children while teaching them how to color and increasing the affection between children and parents.
Synthesize large colored pictures of fruits and fruits for children to practice coloring to bring interesting experiences to children. The pattern of coloring pictures of fruits such as tomatoes, mangoes, apples… helps children recognize the fruits around them, thereby helping them develop better thinking and creativity. Coloring will help children balance between learning and play, thereby helping children develop comprehensively in a better way.
Fruits Coloring Pages For Kids